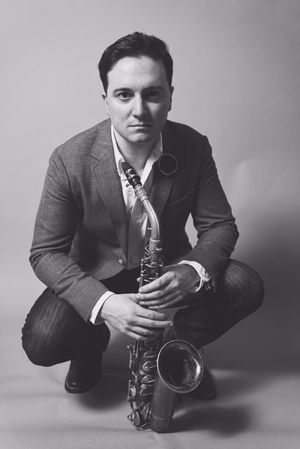 Tom Finn is an alto saxophonist originally from Old Chatham, New York, an area of upstate New York more regularly associated with alpaca wool and sheep cheese than with Jazz.  Being the son of a jazz guitarist, Tom expressed an interest in jazz and in the saxophone in particular at the ripe old age of eleven. In high school, he was a member of the Empire State Youth Orchestra Jazz Ensemble. During those years, he studied privately with Ralph Lalama, received both an All-State award and a Future Jazz Giant award, and was featured as Junior Saxophonist of the Month on SaxTalk.com. At the age of seventeen, Tom attended the Manhattan School of Music Preparatory Program, graduating at the top of his class for extensive work in theory, ear-training, private lessons, Improv ensemble and big band.
Tom's experience as a performer is already impressive, but continues to grow. He has played and/or recorded with Kenny Werner, Brian Lynch, Matt Wilson, Avery Sharpe, as well as Don Braden, Charlie Persip, and Gary Smulyan. He has performed at such city venues as Carnegie Hall, multiple Jazz at Lincoln Center venues,  The Village Vanguard, Smalls, and has traveled to perform at numerous jazz festivals including The Bern Jazz Festival (Switzerland), The Costa Rica International Jazz Festival, and The Litchfield Jazz Festival. Tom was also one of six semifinalists in the Kielworth saxophone company's 2014 international saxophone competition.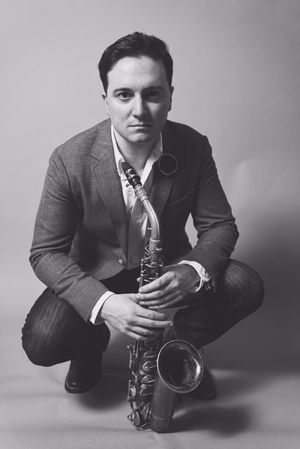 A graduate of The New School for Jazz and Contemporary Music in New York City, Tom has studied with both living jazz legends and today's greatest players, including Lee Konitz, Chris Potter, Reggie Workman, Joe Lovano, Mark Turner, and Charlie Persip. Tom is also a masters graduate of N.Y.U. Steinhardt. 
Tom is also a faculty member of the Litchfield Jazz Camp during the summer. This faculty consists of a selection of the top jazz musicians in the world today. At the camp, Tom teaches music theory, gives master classes and private lessons, plays in weekly faculty performances, and leads weekly ensembles of young jazz lions
Revered by his peers and veteran musicians alike, Tom's original sound, style and tireless work ethic have made his name well known in the jazz world.
Tom Finn endorses Manning Custom Woodwind cases and accessories.
"

Tom Finn is, without a doubt, one of the most exciting and engaging young saxophonists to emerge on the scene in recent memory. If you haven't heard him yet, you need to. "
— Gary Smulyan, grammy award winning saxophonist